---
    American Red Cross Blood Drive 
Friday, March 3, 2017 in the Parish Hall 
Reservations strongly suggested.
*****************************************************
Lenten Bible Study 
FOLLOW ME: Meeting Jesus in the Gospel of John
8 week DVD study beginning Sunday March 5, 2017 
at 9:15 am – 10:15 am in the Marian Room
For more details see poster display/ registration in SJB Narthex
Contact: Anita Colahan at amcolahan@epix.net or call Parish Office
---
SAVE THE DATE…Wed., June 7 – Sat., June 10th…PARISH CARNIVAL!
VOLUNTEERS NEEDED to collect items from local businesses – see bulletin for details     or contact Margaret McArdle at 215-534-1970 for details.
---
NITTY GRITTY GARDEN CLUB NEWS
TEAR DROP FOUNTAIN & PRAYER GARDEN MEMORIAL PAVING BRICKS FOR SALE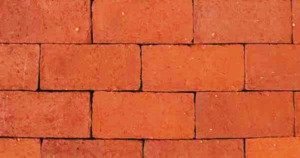 Contact Tom High at 215-350-3759
---
CHECK IN WEEKLY FOR EVENT UPDATES & NEWLY SCHEDULED EVENTS.
---