---
2017 Lenten Services
Weekly:
Wednesdays 7pm Confession followed by Mass at 7:30pm.                                 Fridays, 7:30pm – STATIONS of the CROSS.
Lenten Parish Penance Service -April 4th at 6:30pm.
HOLY THURSDAY, 7pm – Mass of the LAST SUPPER of the LORD
GOOD FRIDAY SERVICE, 3pm
HOLY SATURDAY, 1pm – BLESSING of EASTER FOODS
EASTER VIGIL MASS, 8pm
EASTER SUNDAY MASS, 8am & 10:30am   
*****************************************************
Lenten Bible Study 
FOLLOW ME: Meeting Jesus in the Gospel of John
8 week DVD study beginning Sunday March 5, 2017 
at 9:15 am – 10:15 am in the Marian Room
or with the purchase of a study book you can take part
in the Bible Study on the web in the comfort of your home.
For more details
Contact: Anita Colahan at amcolahan@epix.net or call Parish Office
---
      SAVE THE DATES….      
Saturday, April 29th, 6pm
A NIGHT AT THE RACES sponsored by the Knights of Columbus
                           ___________
Wed. June 7 – Sat. June 10th PARISH CARNIVAL!
VOLUNTEERS NEEDED to collect items from local businesses – see bulletin for details     or contact Margaret McArdle at 215-534-1970 for details.
---
NITTY GRITTY GARDEN CLUB NEWS
TEAR DROP FOUNTAIN & PRAYER GARDEN MEMORIAL PAVING BRICKS FOR SALE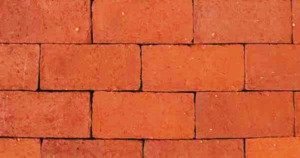 Contact Tom High at 215-350-3759
---
CHECK IN WEEKLY FOR EVENT UPDATES & NEWLY SCHEDULED EVENTS.
---