2018 St. John's Annual PARISH CARNIVAL  June 7 – 9  
Volunteers and Banner Sponsors Needed –  see bulletin inserts for more info.
Support our Carnival Mother's Day Bake Sale on May 12th & 13th – Bakers and Customers needed!
Contact Margaret McArdle via email at margaretmcardle@verizon.net
---
PLUMSTEAD GIRLS SOFTBALL WINTER WORKOUTS (ages 9 – 14 yrs) see attached flyer                     Plumstead Girls Softball WW Flyer
---
NITTY GRITTY GARDEN CLUB
ANNUAL SPRING PLANT SALE           MAY 26th & 27th                                 before & after all Masses
TEAR DROP FOUNTAIN & PRAYER GARDEN MEMORIAL PAVING BRICKS FOR SALE
order forms available in the Narthex.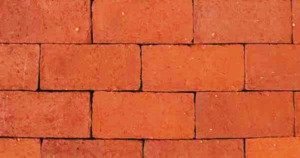 Questions – Contact Tom High           215-350-3759
---
CHECK IN WEEKLY FOR EVENT UPDATES & NEWLY SCHEDULED EVENTS.