---
Rev. Simione Volavola, MSC,  to host a Pilgrimage from St. John the Baptist Parish to the Holy Land in September of 1919!  Come and walk in the footsteps of Jesus and see the Gospel come to life! 
 – pilgrimage open to the first 30 who sign-up.     
Click on link below for details:
---
CONQUEST – a group just for boys!  If you have a son in 1st – 8th grade please visit the link below to learn more about this fun – faith building group.
http://www.conquestforchrist.com/
---
REGISTER NOW for the all new…
RISE UP MEN's RETREAT
Visit the link below for more information and to register.
http://www.riseupmenofgod.com/
---
---
For Sale – GARDEN MEMORIAL PAVING BRICKS  for placement in our Tear Drop Prayer Garden.
Order forms available in the Narthex.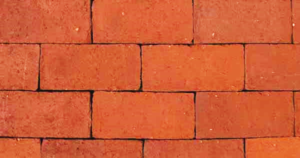 Sponored by the Nitty Gritty Garden Club
Contact Karen Parash  610-346-7707
---
J

oin us for a Catholic Bible Study this Advent season titled    "Mary: Virgin, Mother & Queen" by Fr. Mitch Pacwa.

This 4 week study will deal with passages of the Old and New testaments that have been particularly relevant to Marian doctrine over the centuries.
When? Sunday mornings at 9:15pm – 10:15am &                                      Tuesday mornings at 9:15am – 10:30am
Where? SJB Narthex meeting room
Dates?  Sun November 25th, Dec 2nd, Dec 9th, Dec 16th                            Tue November 27th, Dec 4th, Dec 11th, Dec 18th
CHECK IN WEEKLY FOR EVENT UPDATES & NEWLY SCHEDULED EVENTS.