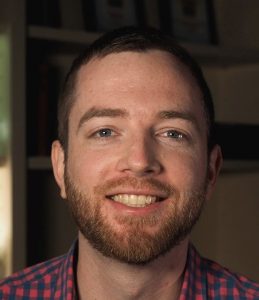 Michael ("Mikey") Joseph Schmerbeck, Jr., of Plumsteadville, PA, passed away on April 2nd, 2021 at the age of 29. Beloved son of Michael Joseph Schmerbeck, Sr and Phyllis Ann Schmerbeck, brother to Kristen Belfield (Cameron) and loving uncle to Reagan Belfield.
Mikey is survived by numerous loving aunts, uncles, cousins, family and friends, including Michelle his cousin who was more like a sister. He was predeceased by his grandparents: Thomas and Mary Rogers and Robert and Josephine Schmerbeck.
Mikey was a graduate of Moravian Academy. While at Moravian Academy he lettered in soccer and baseball and was captain of the baseball team his senior year. He was accepted into the Honors Program at Lehigh University as an incoming freshman.
Mikey went on to attend computer science classes at University of Massachusetts Boston and completed Thinkful's Full Stack Development Program.
Mikey found his passion as a software engineer. He worked for several software development companies and was the lead engineer building the platform for the new application "Ripspot", bringing it into the market place in 2021. He was so proud of the skills he developed and continued to grow during his time as a software engineer. It brought him so much satisfaction to see his projects completed. Go to MikeSchmerbeck.com to see some of his work.
He was an avid snowboarder and a certified scuba diver. Both he and his dad were roller coaster enthusiasts and spent at least one week each year during his childhood traveling throughout the United States on their "Roller Coaster Tours" to ride the biggest and best coasters. Mikey continued to love visiting Universal Studios and Disney with his family even as an adult!
Halloween is a shared passion among the Schmerbeck family. Mikey helped his dad plan their family's annual Haunted Barn which started when Mikey was 4 years old and continued through 2019. Along with some of his best friends, he "acted" in the barn almost every year which served as a fundraiser for St. John the Baptist's food pantry.
What started as a fun event for a few friends grew to an annual event with 500+ attendees.
Mikey loved his family more than anything. He was truly his mom and dad's best friend and loved nothing more than just spending time with them having dinner or watching a movie. He was the best little brother you could ask for. He always stood up for and protected his big sister, Kristen, even when he was the one antagonizing her. He also loved being an uncle. Uncle Mikey was his niece Reagan's favorite person to facetime. He always used a filter to do animal faces for her which made her laugh and ask for
more "Mikey". He was also a fiercely loyal friend whom his friends referred to as a brother.
Mikey had a great sense of humor and was always a supporter of the underdog. He loved his family and friends tremendously. His bright blue eyes, big smile and laugh will live forever in our hearts and minds.
Family will receive relatives and friends on Friday, April 9th, 6-8PM and Saturday, April 10th, 10-11AM. Mass of Christian Burial will be Saturday at 11:00am. Viewings and Mass of Christian Burial will be held at St. John the Baptist Catholic Church, 4050 Durham Road, Ottsville, PA 18942. Interment will immediately follow in the church cemetery.
A livestream of the Mass will be available on joinobit.com. Search for Mikey's name and you will see a button to click to view the livestream that is scheduled to start at 10:45AM.
Memorial contributions may be made to "Think hope," Bringing hope to a hopeless world one person at a time.  c/o Middletons, 544 Stone Bridge Road, Perkasie, PA 18944
Eternal rest grant to them, O Lord,
and let perpetual light shine upon him.
May his soul, and all the souls of the faithful departed,
through the mercy of God, rest in peace. Amen.