UPDATE 
The Archbishop announced the resumption of the public celebration of Mass in the Archdiocese of Philadelphia beginning Saturday, June 6, 2020. This is great news for all of us. The suspension of public Mass was out of necessity to stem the spread of COVID-19. The resumption of public Masses, although welcomed indeed, will take place with some precautions still in effect with regard to sanitation, physical distancing and a limitation on numbers (50% of occupancy).  The faithful will continue to be dispensed from the obligation to attend Mass for now.
           We will sanitize our main Church and Chapel each Friday during this period of reopening. If you are interested and willing to volunteer to assist with this project, please call the parish office at 610-847-5521.
It is important that you are in good health to volunteer. Thank you very much!
              Details outlining the restrictions that will be in place will be posted here, as well as emailed to those parishioners for whom we have an email address on file. You may register to be included in all parish email communications by simply sending your name and current email address to:  prep@stjohnsottsville.org – in the email Subject line write, "SIGN ME UP."
+++++++
Scroll down on this page for links to Spiritual Resources.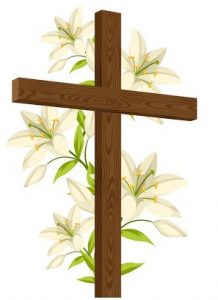 OUR PRIESTS ARE PRAYING FOR YOU!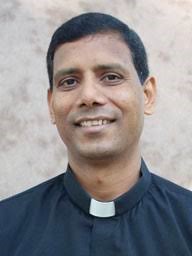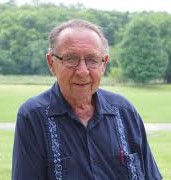 Fr. Lucas, Pastor & Fr. Tony, Parochial Vicar, celebrate a private Mass d
aily.                                            Our priests are
praying for you, your loved ones
and our daily Mass intentions
at all Masses.
Both Priests are available for: Confession by appointment; Spiritual guidance; Anointing and Communion to the sick. 
Our Church is Open for you to Come in to Pray:
Monday – Friday 8am – 10am; Sunday 8am – 2pm
+++++++
View our weekly SUNDAY MASS here each week. I encourage you to keep holy the Lord's Day with time for prayer and viewing of our celebration of the Mass.
7th SUNDAY of EASTER – click link below
Just as we long for the celebration of  the Mass to return, so also do we for receiving the Eucharist.  Let us commit to always receiving this divine Food from Heaven free from serious sin. Let us pray that we never take for granted the invitation to come to the Supper of the Lamb, to the Eucharistic Feast.
Let us renew now—spiritually—our love and devotion to the Holy Eucharist: To make a Spiritual Communion

(prayer below or click on video below)
My Jesus, I believe that You are present in the Most Holy Sacrament.
I love You above all things, and I desire to receive You into my soul.
Since I cannot at this moment receive You sacramentally, come at least spiritually into my heart.
I embrace You as if You were already there and unite myself wholly to You.
Never permit me to be separated from You. Amen.
+++++++
Thank you!We are so very grateful to those of you who continue to make your weekly contribution to our parish during these difficult days. Your weekly Sunday contributions are our only source of income to sustain our parish. Weekly offerings may be left in the collection basket in the rear of our church for those who come in to pray, others may mail your Sunday offering to the Parish Office. However, I encourage you to make your offering electronically through our Parish Giving Program.  To sign up today, Click at the bottom of this page and follow the online screen prompts. It is simple and secure!
+++++++
We must all do our part in preventing this virus from spreading.  Wearing a mask in public is now mandatory. So, please wear your mask if you plan to visit our church, or the Lord's Pantry.  Thank you!
Our Parish Office is closed,  we are unable to accommodate walk-in services at this time.  During this "stay at home" time we will do our best to respond to your phone requests. Please call 610-847-5521.
The Lord's Pantry is operating under normal business hours.    Pre-packaged bags of food will be distributed curbside only.         No in-pantry shopping is permitted. Out of an abundance of precaution, we ARE NOT accepting clothing donations at this time.
PREP/ CCD / RCIA:  see menu bar at top of this page to access specific resources for these ministries.
+++++++
To View a Televised Mass,click on any of the links below:
Pray the Divine Mercy Chaplet (recorded at the National Shrine of Divine Mercy) https://youtu.be/p5TGfisOKM
~~~~~~~~~~~~~~~~~~~~~~~~~~~~~~~~~~~~~~~
From the Archdiocese of Philadelphia 

https://catholicphilly.com/2020/04/news/local-news/archdiocese-plans-for-renewal-of-parish-life-after-pandemic/
~~~~~~~~~~~~~~~~~~~~~~~~~~~~~~~~~~~~~~
The Faithful Traveler (an EWTN series) created  videos for the World Meeting of Families on Phila. Shrines and Holy places.
You can access on Youtube
From Ascension Press
                                      +++++++
Free Online "WORD AMONG US":  www.wau.org  is providing free access to daily Mass readings and meditation.
Free Online "MAGNIFICAT": During this challenging time, MAGNIFICAT offers free complimentary access to their online version to help people pray from home. It contains Mass readings for each day and other prayers and reflections to enrich your spiritual life Click here to access
Virtual SoulCore Exercise Class
SoulCore (soulcore.com) is a movement that pairs core strengthening, stretching and functional movement with the traditional prayers of the Church. Join Nicky Verna, trained SoulCore leader and parishioner at St. Mary Magdalene Parish in Media, PA for an online SoulCore class. Classes will be Monday-Friday at 11 AM.    Use this link to the join the class:  https://zoom.us/j/5465885408
---
~~~~~~~~~~~~~~~~~~~~~~~~~~~~~~~~~~~~~~

PALISADES COMMUNITY NEWS
Palisades Community Foundation is offering free cooked meals to anyone for pickup at Palisades High School on Fridays from 3 pm to 5 pm during the month of May.  There is no other requirement, no age limit, no ID necessary.  Just free prepared food!
This is excellent for elderly, sick, house-bound, people who need a break, or no reason at all.  It is PCFs way of serving the community at a difficult time for everyone.
You must register by each Wednesday

in order for them to know how much to prepare.
Here is the registration form:
You can also go to the PCF  website:
Gerry Gerrantano, St. John's parishioner, is directing the food prep and asked we help spread the word.
Monetary donations are welcome and can be made to the palisades community foundation website.
~~~~~~~~~~~~~~~~~~~~~~~~~~~~~~~~~~~~~
Tinicum Elementary serves up breakfast & Lunch for all children in our district and surrounding areas. Pre-K to age 18. 
Tinicum has been deemed as an "area eligible site" for food distribution.
FREE breakfast and lunch "to go bags." 11am – 12:30pm Monday, Wednesday, & Friday. On each of these days, breakfasts/lunches will be distributed for the upcoming (off) day. Therefore, on Monday and Wednesday, students will receive 2 breakfasts/lunches, and on Friday, you will receive 3 breakfasts/lunches. 
Please stay in your vehicle when picking up your food items.  
~~~~~~~~~~~~~~~~~~~~~~~~~~~~~~~~~~~~~
IN NEED OF PA GOVENMENT COVID-19 ASSISTANCE
          ~~~~~~~~~~~~~~~~~~~~~~~~~~~~~~~~~~~~~     
COVID-19 HOUSING UPDATE FROM CREDIT COUNSELING CENTER
If you anticipate having trouble with your mortgage, there are COVID-19 policy changes that may help relieve your financial burden.
Credit Counseling Center is open and ready to help you with delinquency concerns. Credit Counseling Center is conducting appointments by phone. Call us at 215-348-8003.
The Pennsylvania Housing Finance Agency (PHFA) recently issued a halt to any foreclosure actions or evictions against any of its home loan customers who may be in default. This policy will remain in effect until impacts from the virus subside. During the health crisis, the agency will stop all negative credit reporting for its mortgage customers.
Credit Counseling Center is a PHFA- and HUD-approved agency. We can help you contact your current lender to explore options available for you.
Other Ways We Can Assist During the Coronavirus Crisis
As confusion and misinformation about finances and COVID-19 abounds, we can help! Our trained professional counselors are here to help with:        – which bills to pay first
– mortgage issues
– credit cards concerns
– bankruptcy questions
– student loan payments.
Please contact us, or if you know anyone struggling with financial concerns, please forward this information. We hope all of you are staying healthy during this time of social distancing.
Visit www.ccc-credit.com
_______________________________________________________________________
WEEKLY PARISH PRAYER DEVOTIONS
SUSPENDED UNTIL FURTHER NOTICE
Wednesday: 8am -The Flame of Love Rosary                                                                    Friday: 9am Mass, followed by Benediction, & praying the following Devotional:
1st Friday: Sacred Heart of Jesus – 24 hr. Adoration of the Blessed Sacrament                              2nd Friday: St. Peregrine                                                                                                          3rd Friday: St. Nicholas                                                                                                            4th Friday: St. John the Baptist                                                                                                5th Friday: St. Joseph
 ⛪__________________⛪
   OUR PARISH MISSION 
We the faithful of St. John the Baptist Parish, in communion with our Pope, Archbishop and Pastor, proclaim that Jesus Christ is the Light of the world. We desire to share His love with everyone in our community through our words and actions.
Through the many gifts we have received from the Father, the Son and the Holy Spirit, we strive to live Gospel values every day of this life in anticipation of the life to come. Our guides for this journey are:
Spirituality: We pledge to honor, obey and worship God in reverent celebration of liturgy, sacrament and prayer.
Personal Development: We proclaim the Good News so that all lives may grow in faith, from the elderly who are our foundation, to the young who are our future.
Community Service: We take up Jesus' call to reach out to each other through the many talents we are given.
Stewardship: Our response to God's love requires self denial and tithing to enrich the spiritual and physical life of our community.
We pray to the Father, the Son and the Holy Spirit, through the intercession of our patron, St. John the Baptist, that the Word of God continues to be spoken and believed in our countryside, just as it was by the small and courageous community that preceded us more than two centuries ago.
Administered by the MISSIONARIES OF THE SACRED HEART – USA                                       visit us at: misacor-usa.org
---
        INCLEMENT WEATHER ADVISORY
The Parish Office, The Lord's Pantry, and PREP follow the Palisades School District guidelines for inclement weather "Closures and Delayed Opening."
Before heading out in bad weather, call the parish office at 610-847-5521 to verify if we are open.
---


http://www.facebook.com/ottsville
---
---
FIRST FRIDAY ADORATION OF THE BLESSED SACRAMENT
During the current Coronavirus pandemic -Adoration begins at 10am on First Friday and ends at 9am on Saturday morning.  No more than 10 persons at one time. Masks and 6′ distancing required.
WILL YOU KEEP WATCH FOR ONE HOUR WITH ME?
Email Anita Colahan at amcolahan@epix.net if you are available to dedicate one hour a month. Thank you. View the video Midnight Watch