May 9, 2021 – Sixth Sunday of Easter / Mother's Day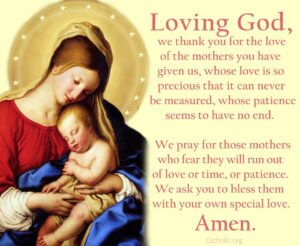 Gospel of John 15: 9-17   

                                                
Click on the links below to read today's homilies.
*

Links to televised Masses below.
Daily Mass: Mon. Tues. Wed. & Fri. 9am / Thurs. 9am at old St. John's Church                                                             
WEEKLY PRAYER DEVOTIONS 
Each Wednesday following morning Mass we will pray the Litany of St. Joseph before the Blessed Sacrament.       

       
Wednesdays at 8am: Flame of Love Rosary 
Each Friday, following morning Mass, the devotions below are prayed                      before the Blessed Sacrament closing with Benediction.
1st Friday: Sacred Heart of Jesus     2nd Friday: St. Peregrine                                    3rd Friday: St. Nicholas                      4th Friday: St. John the Baptist                        5th Friday: St. Joseph
⛪__________________⛪
* View a Televised Mass click on any of the links below:
EWTN offers a live stream of Sunday Mass here (and they live stream adoration from the EWTN chapel from 9 a.m. to 6 p.m. Eastern).
Cathedral Basilica of Sts. Peter & Paul, Phila –

Live stream on Sunday at 11am click link here:

https://vimeo.com/event/17522
Washington National Cathedral Shrine of the Immaculate Conception, watch live on Sunday at 11:15am  here

https://www.youtube.com/embed/TlbslqT4xO4

Spiritual Communion Prayer

 

My Jesus, I believe that You are present in the Most Holy Sacrament.

I love You above all things, and I desire to receive You into my soul.

Since I cannot at this moment receive You sacramentally, come at least spiritually into my heart. 

I embrace You as if You were already there and unite myself wholly to You.                 

Never permit me to be separated from You.  Amen.

 
⛪__________________⛪
We are grateful, and we Thank you! 
Your weekly Sunday contribution is our only source of income. It is your contributions that sustained us throughout the year….
Our PARISH GIVING online weekly contribution program is simple and secure!
To sign up today, click the "Parish Giving" tab in the gray box on the right this page. Follow the online screen prompts. If you need assistance with your sign-up, our parish office is here to help. Call 610-847-5521
⛪__________________⛪
P

arish

R

eligious

E

ducation

P

rogram

for children – Please visit our PREP page on this website or call the parish office more information.
RCIA

Weekly Virtual Class – Thursdays, 4pm.  Contact the parish office for more information.
Parish Office Hours: Mon-Thurs 9am-5pm; Fri 9am-1pm. 

Please call 610-847-5521

to schedule an appointment for services or assistance.
The Lord's Pantry is operating under normal business hours. Pre-packaged bags of food will be distributed AT THE TABLE OUTSIDE THE ENTRY DOOR.  No in-pantry shopping is permitted.    No clothing donations accepted at this time.

 
⛪__________________⛪
UPCOMING EVENTS from the ARCHDIOCESE of PHILADELPHIA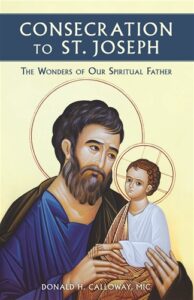 Catholics around the world rejoice over the Holy Father's proclamation of the Holy Year of St. Joseph, which began on December 8, 2020 and ends December 8, 2021.  The entire Archdiocese of Philadelphia is encouraged to spend this year growing closer to St. Joseph by honoring him, imitating his virtues and asking for his intercession.  May this be a year of great grace for all of us as we more deeply entrust ourselves to the care of our spiritual father.  For more information and a list of events, visit www.archphila.org/joseph   
Archdiocese of Philadelphia Catholic Women's Conference                        Saturday, October 23, 2021
catholicwomensconference.org
Strong & Beautiful
National Shrine of Our Lady of Czestochowa
654 Ferry Road • Doylestown, PA

These Archdiocesan Directives strongly encourage physical distancing and the other mitigating measures to stem the spread of COVID-19 during the celebration of Mass. No parish in the five-county Archdiocese is to suspend or cancel the public, in-person, celebration of Mass on Sundays, Holy Days, and weekdays.   All Archdiocesan liturgical guidelines can be found on the Office for Divine Worship's website. 
VIDEO RESOURCES
---
The Faithful Traveler (an EWTN series) created  videos for the World Meeting of Families on Phila. Shrines and Holy places.You can access on Youtube the following:
We the faithful of St. John the Baptist Parish, in communion with our Pope, Archbishop and Pastor, proclaim that Jesus Christ is the Light of the world. We desire to share His love with everyone in our community through our words and actions.
Through the many gifts we have received from the Father, the Son and the Holy Spirit, we strive to live Gospel values every day of this life in anticipation of the life to come. Our guides for this journey are:
Spirituality: We pledge to honor, obey and worship God in reverent celebration of liturgy, sacrament and prayer.
Personal Development: We proclaim the Good News so that all lives may grow in faith, from the elderly who are our foundation, to the young who are our future.
Community Service: We take up Jesus' call to reach out to

each other through the many talents we are given.

Stewardship: Our response to God's love requires self denial and tithing to enrich the spiritual and physical life of our community.
We pray to the Father, the Son and the Holy Spirit, through the intercession of our patron, St. John the Baptist, that the Word of God continues to be spoken and believed in our countryside, just as it was by the small and courageous community that preceded us more than two centuries ago.
Administered by the MISSIONARIES OF THE SACRED HEART – USA                              Visit us at: misacor-usa.org
---
        INCLEMENT WEATHER ADVISORY
The Parish Office, The Lord's Pantry, and PREP follow the Palisades School District guidelines for inclement weather "Closures and Delayed Opening."
Before heading out in bad weather, call the parish office at 610-847-5521 to verify if we are open.
---


http://www.facebook.com/ottsville
---
MONTHLY FIRST FRIDAY ADORATION OF THE BLESSED SACRAMENT
WILL YOU KEEP WATCH FOR ONE HOUR WITH ME?
When: First Friday of each month. Opens immediately following morning Mass, approx. 10am and closes with Benediction at 7pm.                                                                          Where: In the main church (not in chapel)                                                                          Required: Face covering and adhere to social distancing in place.
View the video Midnight Watch
Email Anita Colahan at amcolahan@epix.net if you are available to dedicate one hour a month.          Thank you.