Children's Resources Updated Regularly
Scroll down on this Page
~~~~~~~~~~~~~~~~~~~~~~~~~~~~~~~~~~~
IMPORTANT INFORMATION
PREP FINAL REPORT CARDS, along with our 2020-2021 PREP Registration Forms for "Returning Students" were mailed to each family this week.
If you have a child entering the 1st Grade in September, please call our office to Register them in our Parish Religious Education Program. 
If you are a new family in our parish community and have children in 1st – 7th grade, please contact Donna Sciacca, DRE at the parish office to register.
PERFECT ATTENDANCE AWARD CERTIFICATES will be mailed separately.
2020 SACRAMENT UPDATES
Bishop Deliman will confer the SACRAMENT of CONFIRMATION on Wednesday, Sept. 30, 2020 at 3pm.
Rehearsal – Sat. Sept. 26 at 11am in the church. Sponsor & Candidate must attend.
FIRST HOLY COMMUNION will be rescheduled once the suspension of public Mass has been lifted. 
Attention Parish 2nd Grade Parents: An"At-Home First Holy Communion Retreat" was emailed to all our Communicant's families – you may also access your child's retreat by clicking on the links below. Once your child has completed their Communion Banner, please take a photo and email to prep@stjohnsottsville.org
2020 First Holy Communion Retreat At Home
Jesus' Special Supper pages 2-3
++++++++++++++++++++++++++++++++++++++++++
UPLIFTING RESOURCES FOR YOUR CHILDREN
FEAST OF THE ASCENSION OF THE LORD
++++++++++++++++++++++++
The Seventh Sunday of Easter 

  JESUS PRAYS FOR US
++++++++++++++++++++++++
STORY OF THE SAINTS
++++++++++++

++++++++++++
++++++++++++

++++++++++++
Formative Fiction by Jared Dees
Here are more Formative Fiction books and popular short stories: 
"Beatitales: 80 Fables about the Beatitudes for Children" Purchase Kindle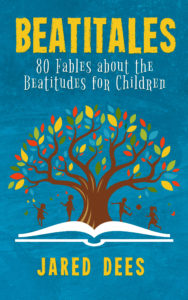 eBook | Purchase Paperback at Amazon.com
"Tales of the Ten Commandments: 50 Fables to Help Children Learn God's Law"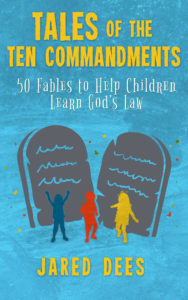 Purchase Kindle eBook | Purchase Paperback at Amazon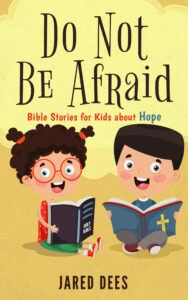 New collection of Bible stories for kids about hope. It will be available next week on the Feast of the Ascension of the Lord (May 21). 
You can pre-order the eBook today and the paperback version will go on sale next week.  
Click on the link below to access each Psalm story 
New this week… The Awestruck Angel: A Psalm 8 Story for Kids 
++++++++++++ 
Take your children on a Virtual Tour
____________________________________________________________
Update March 18, 2020   The Archdiocese has suspended in classroom religious instruction until further notice.
Guidelines are in place the home schooling of our parish religious education students.
Our role as your child's Catechist will continue in an electronic format. Parents please be sure to check your email frequently for a weekly communication from your child's Catechist, and or from me. You can expect to receive that week's lesson plan and/or activities which will aid you in the homeschooling of your child. Our continued goal is to equip both you and your child with the proper tools to help them along the faith journey they started on this September so that they will be fully prepared to move onto the next grade level come the Fall.
We are grateful that the publishers of our curriculum have provided online lessons, and an assortment of resources. Below is a list per grade level, of the publisher's website to access the necessary material. (These websites may also be found in our PREP Parent Handbook).
For Grade Levels 1, 2, 3, 4, & 5:
If your child has lost their textbook and you need access to the ebook Student text, please contact Donna Sciacca, DRE at the parish office for the access code.
Sacrament supplement for Grade Level 2:
https://dynamiccatholic.com/blessed/program-view
Scroll down to the bottom half of the page where you may click on the Session number your child is to read/watch. The text book is verbatim to the video and you both will enjoy as you help your child prepare for their Sacrament.
For Grade Level 6:
https://www.loyolapress.com/faith-formation/christ-our-life/christ-our-life-2016/parents-and-students/grades-1-8/grades/grade-6
For Grade Level 7:
https://www.loyolapress.com/faith-formation/sacramental-preparation/confirmed-in-the-spirit/parents-and-students/resources/resources/resource-grade
                                                                                               May God Bless and protect you and your family ,                                                                                                                                                     Donna Sciacca, DRE
---
MISSION STATEMENT
"THEY WILL KNOW WE ARE CHRISTIANS BY OUR LOVE"
GOD IS LOVE! He created us from love, to love. We are all created in the image and likeness of God, believing this, the mission of St. John's Parish Religious Education Program is to Teach, Proclaim, and Witness to the children, teens and adults of our parish on the new life of Salvation that Jesus won for us on the Cross.
We teach about the need to build a personal relationship with the True Person of Jesus Christ, and strive to instill within their hearts and minds a deep love for the Real Presence of Jesus in the Sacrament of the Eucharist and the healing power of forgiveness through the Sacrament of Reconciliation.
We Proclaim the Good News and nurture a deep seeded thirst for Truth known by the study of our Catholic Faith revealed through Scripture and Tradition.
We Witness to the power of prayer, the grace and inspiration of the Holy Spirit given freely to us through the Sacrament of Confirmation, and the joy in service to those in need.
Every Day, in Every Class, with Every Student, there is an Encounter with Christ.
Teaching and forming disciples!
---
2020 – 2021 PREP School Year                                                                                        Mon. or Tues. class sessions.  6:15pm – 7:30pm  ~  Serving Grade Levels 1st – 7th                                                                        
PREP FAMILY HANDBOOK_updated Sept2019   
~~~~~~~~~~~~~~~~~~~~~~~~~~~~~~~~~~~~~~~~~~~~~~
After School Care is here!
The Regina Academy  LITTLE LIGHTS after school program is OPEN to ALL PREP students in grades 1st – 7th.  Click below to download a Registration Form 
Little Lights_After School Program at the Regina Academy
---
SACRAMENT REQUIREMENTS:           Two years of preparation in a formal religious education program are required by our parish for the reception of the Sacraments of Initiation which are…. First Reconciliation; First Holy Communion and Confirmation.
The Sacraments of First Reconciliation and First Holy Communion received in 2nd grade. Guidelines put forth by the Archdiocese of Philadelphia concerning baptized children receiving sacraments for the first time specifies that the Sacrament of Reconciliation be received prior to First Eucharist.  At St. John the Baptist Parish the reception of the Sacraments of Reconciliation and First Eucharist both occur in the second grade. Children preparing for these sacraments are expected to attend Mass each week
Sacrament of Confirmation received in 7th grade. The sacrament of Confirmation requires two years of preparation.  Our students begin their preparation in the 6th grade and will  be confirmed in the Spring of  7th grade. Candidates preparing for this Sacrament agree to the covenant as outlined in their "Red Confirmation Folder" received in 6th grade which includes attendance weekly at Mass.                                                                             ___________________________________
St. John the Baptist Parish Religious Education Program recognizes and embraces parents in their role as the primary catechists of their children. Canon Law, the law of the Church, states that "parents above others are obliged to form their children in the faith and practice of Christian life by word and example; godparents and those who take the place of parents are bound by an equivalent obligation" (Can. 774).  Both the General Directory and the National Directory for Catechesis echo the same sentiment.  It is our mission to provide catechesis on the Catechism and teachings of the Catholic Church so that your child will be formed in the faith and heritage of authentic Catholicism.  Our program provides children an opportunity to live their faith through catechesis, service, worship, and fellowship, developing and deepening their personal relationship with Our Lord.
Our program embraces all of its children regardless of special need or disability. We will make every effort to accommodate these children and provide them with an inclusive environment in our program. However, in order to provide the best accommodations possible, it may be necessary for the participant to attend another parish program that is better equipped to meet the participant's needs. If your child has a special need or disability you are encouraged to contact our Director of Religious Education, Donna Sciacca at 610-847-5521 or via email at prep@stjohnsottsville.org to discuss your concerns and enrollment options.
---
All Families are encouraged to join us for our Monthly PREP Mass, on the first Monday & Tuesday of each month. Please see our PREP Calendar for exact dates.
---
For additional information, contact Donna Sciacca, Director of Religious Education at 610-847-5521 or by email at prep@stjohnsottsville.org
---