July 18, 2021  – 17th Sunday in Ordinary Time ~ Gospel of John 6:1-15
THE MIRACLE – JESUS FEEDS THE 5,000 – Jesus is the bread of life who calls disciples—even young ones!—to follow him. 
+++++++++++++++++++++++++++++++++++++++++++++++++++++++++++++++    2021-2022 Parish Religious Education Program (formerly called CCD)
Classes are forming now. REGISTRATION is ongoing.                                          $10 per child Late Fee applicable after July 27th                                            Scroll down for registration form downloads and other information.
CATECHETICAL SUNDAY – PREP OPENING MASS                          SUNDAY, SEPT. 19, 2021 at 10:30AM                                                  All registered families are asked to attend. This is a very special day for Parish Religious Educators, it is Catechetical Sunday, our teachers (Catechists) will receive their formal installation & Commissioning for the new school year, to "go forth and preach the Gospel – to share the Good News!"                                                                  Immediately after Mass we will have a "Meet and Greet" outside behind the church (weather permitting).  Students will get a chance to meet their teachers and classmates before entering the classroom. The children's textbooks & a small "Welcome Back" gift will given out to all who attend.             
FIRST DAY OF CLASSES: SEPTEMBER 20 & 21,2021 at 6:15pm         For those children who are medically excused from returning to in-person learning, we offer an alternative learning platform. Please call Donna Sciacca, DRE at the parish office 610-847-5521.  Parents on the first evening you are to arrive with your child by 6pm and take a seat in the gym.  After opening prayer, the children will be called forth by Grade Level, introduced to their teacher, and dismissed to their classrooms. There will be a brief PREP Parent Meeting immediately following their dismissal.  After which you are invited to visit your child's classroom. This is the only time our classrooms will be open to the parents other than when you pick up your child following their class each week. 
+++++++++++++++++++++++++++
New to our Parish?

Children who are entering grades 1-7 in September should register in our Parish Religious Education Program at this time to prepare for their Sacraments of First Penance, First Holy Communion, and the Rite of Confirmation. 

Students who attend our religious education program are required to be registered parishioners. Parents, i

f

you have not yet registered your family in our parish, please contact the parish office at 610-847-5521 or feel free to drop in anytime during our business hours. Mon-Thurs 9am – 5pm; Fri. 9am – 1pm

Currently Registered PREP Families:

If you have a child entering the 1st grade in September, please complete and submit the

New Student Registration Form

(found

below) and return it to the Parish Office along with the specified required documents and your payment.

Returning PREP families

– Please check your email.  

Registration Forms along with our 2021-2022 Calendar have been sent.

  You may also download a

Returning Student Registration Form

from below.                                                                                                                                                                                                                          

Registration Forms

should be either dropped off of mailed to:

St. John's Parish Office,  4050 Durham Road, Ottsville, PA 18942 – attn: Donna Sciacca, DRE 
Registration Forms for Download:
2021-2022 Preliminary PREP Calendar_May2021
2021-2022 PREP FLYER_Updated June 2021
PREP Debit_Credit Card_Electronic Check_Pymt Form
2021-2022 New Student PREP Enrollment Form
2021-2022_Returning Student Registration Form
2021-2022_Home School PREP Registration Form
PREP FAMILY HANDBOOK_Updated 2021
Parental Consent Form_ZOOM virtual PREP Class
CURRICULUM Links below:
For Grade Levels 1-6: "Faith & Life Series" Parish Edition https://www.ignatius.com/promotions/faithandlife/downloads.htm#ParRes
Grade Level 2: The Dynamic Catholic's Blessed Sacrament Series, "First Reconciliation" and "First Holy Communion." https://dynamiccatholic.com/blessed/program-view
On the landing page of the above website, scroll down to the bottom half of the page where you may click on the Session number your child is to read/watch. The text book is verbatim to the video. This is a program you too will enjoy as you help your child prepare for their Sacrament.
For Grade Level 7: "Confirmed in the Spirit"                            https://www.loyolapress.com/faith-formation/sacramentalpreparation/confirmed-in-the-spirit/parents-and-students/resources/resources/resource-grade
The Catechism of the Catholic Church, 2nd Ed.: http://ccc.usccb.org/flipbooks/catechism/index.html                  
+++++++++++++++++++++++++++
PREP MISSION STATEMENT
"THEY WILL KNOW WE ARE CHRISTIANS BY OUR LOVE"
GOD IS LOVE! He created us from love, to love. We are all created in the image and likeness of God, believing this, the mission of St. John's Parish Religious Education Program is to Teach, Proclaim, and Witness to the children, teens and adults of our parish on the new life of Salvation that Jesus won for us on the Cross.
We teach about the need to build a personal relationship with the True Person of Jesus Christ, and strive to instill within their hearts and minds a deep love for the Real Presence of Jesus in the Sacrament of the Eucharist and the healing power of forgiveness through the Sacrament of Reconciliation.
We Proclaim the Good News and nurture a deep seeded thirst for Truth known by the study of our Catholic Faith revealed through Scripture and Tradition.
We Witness to the power of prayer, the grace and inspiration of the Holy Spirit given freely to us through the Sacrament of Confirmation, and the joy in service to those in need.
+++++++++++++++++++++++++++
SACRAMENT REQUIREMENTS: Two years of preparation in a formal religious education program are required by our parish for the reception of the Sacraments of Initiation which are…. First Reconciliation; First Holy Communion and Confirmation.
The Sacraments of First Reconciliation and First Holy Communion received in 2nd grade. Guidelines put forth by the Archdiocese of Philadelphia concerning baptized children receiving sacraments for the first time specifies that the Sacrament of Reconciliation be received prior to First Eucharist.  At St. John the Baptist Parish the reception of the Sacraments of Reconciliation and First Eucharist both occur in the second grade. Children preparing for these sacraments are expected to attend Mass each week
Sacrament of Confirmation received in 7th grade. The sacrament of Confirmation requires two years of preparation.  Our students begin their preparation in the 6th grade and will  be confirmed in the Spring of  7th grade. Candidates preparing for this Sacrament agree to the covenant as outlined in their "Red Confirmation Folder" received in 6th grade which includes attendance weekly at Mass. 
St. John the Baptist Parish Religious Education Program recognizes and embraces parents in their role as the primary catechists of their children. Canon Law, the law of the Church, states that "parents above others are obliged to form their children in the faith and practice of Christian life by word and example; godparents and those who take the place of parents are bound by an equivalent obligation" (Can. 774).  Both the General Directory and the National Directory for Catechesis echo the same sentiment.  It is our mission to provide catechesis on the Catechism and teachings of the Catholic Church so that your child will be formed in the faith and heritage of authentic Catholicism.  Our program provides children an opportunity to live their faith through catechesis, service, worship, and fellowship, developing and deepening their personal relationship with Our Lord.
Our program embraces all of its children regardless of special need or disability. We will make every effort to accommodate these children and provide them with an inclusive environment in our program. However, in order to provide the best accommodations possible, it may be necessary for the participant to attend another parish program that is better equipped to meet the participant's needs. If your child has a special need or disability you are encouraged to contact our Director of Religious Education, Donna Sciacca at 610-847-5521 or via email at prep@stjohnsottsville.org to discuss your concerns and enrollment options.
+++++++++++++++++++++++++++
OUR PRAYERS
ACT OF CONTRITION 
O' my God, I am heartily sorry for having offended thee, and I detest all my sins because of Thy punishments, but most of all because they offend thee, my God, who are all-good and worthy of all my love. I firmly resolve, with the help of thy grace, to sin no more and to avoid the near occasions of sin.  Amen.
THE LORD'S PRAYER – OUR FATHER
++++++++++++

++

++++++++++
CHILDREN'S BOOKS
"Beatitales: 80 Fables about the Beatitudes for Children" Purchase Kindle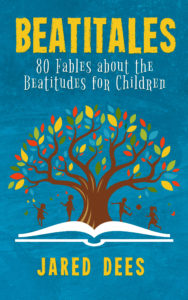 eBook | Purchase Paperback at Amazon.com
"Tales of the Ten Commandments: 50 Fables to Help Children Learn God's Law"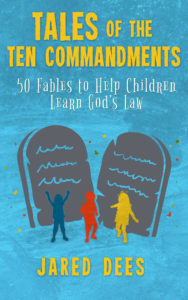 Purchase Kindle eBook | Purchase Paperback at Amazon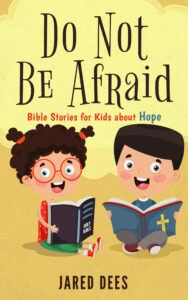 New collection of Bible stories for kids about hope.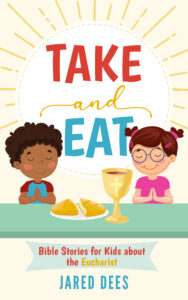 This collection of Bible stories explores the meaning of the Eucharist that we celebrate during the Catholic Mass. Children will explore Old and New Testament stories from the Garden of Eden to the Last Supper, the Resurrection, and the Book of Revelation. Along this journey they will gain a deeper understanding of the Eucharist and the Mass.
A fun way to  help your child follow along with the Mass each week is to give them a subscription to:  Magnifikid
---
For additional information, contact Donna Sciacca, Director of Religious Education at 610-847-5521 or by email at prep@stjohnsottsville.org
---